PAUL HERCHMAN
PAST CEO AND CO-FOUNDER OF THERMI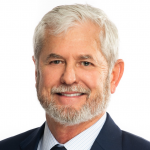 This short letter of recognition is from my perspective as Co-Founder and CEO of Thermi. Thermi was one of the fastest growing new medical/aesthetic companies in the US from its inception in late 2012 until it was sold in Q1 of 2016.
Dr. Alinsod energetically played the leading women's health medical role and was hugely responsible for the success of ThermiVa and Thermi. I believe that we literally would not have accomplished the huge success at Thermi without him.
It was a delight to work with Dr. Alinsod and he made sure we were all mutually driven by the goal that the safety of the patient and the efficacy of the treatments are non-negotiable guidelines when developing new procedures and technology. I also know that there are 3 major stages which are absolutely necessary for a company to have a chance at a successful commercialization of new product. These 3 stages are conception, development and implementation. If any one of these 3 stages are not properly address, failure will surly follow.
Dr. Alinsod understand these three stages very well and was masterful in working with our team and in his execution of each of these stages. With Dr. Alinsod by our side every step of the way we enjoyed great success.
Sincerely,
Paul Herchman
Past CEO and Co-Founder of Thermi
pherchmane911@gmail.com
Mobile: 214-766-1718
Skype: paulherchman
https://www.linkedin.com/in/paulherchman/
---
APYX MEDICAL

I worked with Dr. Red Alinsod while Vice President, International Sales for Thermi & the ThermiVa product.  Red is passionate about his work, passionate about his patients, passionate that products work as marketed & passionate about teaching. His Fellowship Training Programs in Non-Surgical & Surgical Gynecology Aesthetics are world renown and most of the doctors I have sold to over the years have either been through one of his programs or are planning to attend.  He has welcomed all of my customers to his clinic in Laguna for a visit or for training.
He has been a tremendous pleasure to work with.  Not only is he a very hard worker, but he is a real team player, always willing to do a bit extra if it helps the business.  On top of that, he is a lot of fun to be with and has an inquisitive & open mind when it comes to travel in exotic places.  I would highly recommend Red to any company looking for a passionate and committed medical teacher and/or representative.
Barry G. Rigby
Former VP, International Sales, Thermi
Director of Sales, Asia Pacific
Apyx Medical (Formerly Bovie Medical)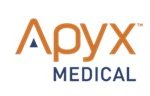 ---
LUMISQUE MEDICAL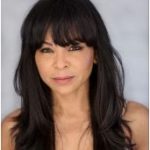 Dr. Red Alinsod…His great reputation precedes him! I am sure this is due to not only being an excellent physician, a well-respected educator, brilliant research and inventor, but his integrity as a husband and father. Dr. Alinsod is revered by other physicians worldwide and I feel honored to know him!
Lana Kerr
Founder and CEO
Lumisque CO2LiftV
July 25, 2019
www.Lumisque.com
4581 Weston Rd., Ste361, Weston, FL 33331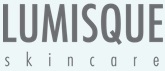 ---
AESTHETIC GYNECOLOGY & OBSTETRICS CONFERENCE

Thank You to Dr. Alinsod, who served as Honorary Chairman of Brazil's First Aesthetic Gynecology & Obstetrics Conference. Dr. Alinsod was the keynote lecturer for labiaplasty, vaginoplasty, and reconstructive pelvic surgery.
Rio de Janeiro/Brazil, August 12th, 2009
Dear Dr. Red Alinsod,
The Organizing Committee of the Aesthetic Gynecology & Obstetrics Conference, which happened from August 8 to 9, 2009, in the city of Rio de Janeiro – Brazil, is very thankful for your presence at the event.
Also, we are grateful for your speeches and knowledge that you had passed on to all participants, which was very important for the scientific program.
It was a pleasure and honor to meet you. Thank you very much for sharing your knowledge with us.
Hope to see you again!
Best regards,
Organizing Committee
Aesthetic Gynecology & Obstetrics Conference
---
INNOVATIVE EDUCATION, INC.
Considering the erroneous social media circulating the Internet concerning Dr. Alinsod, I am compelled to share a different viewpoint. As a business colleague in healthcare I have observed Dr. Alinod's surgical skills and practice ethics first hand. His skills and practice ethics are above reproach. Perhaps the most succinct way to summarize my recommendation would be to say, "I would refer any member of my family to his care without reservation."
Ken Morselander
Innovative Education, Inc.
BILL BERNSTEIN, ELLMAN PRODUCTS
July 26, 2019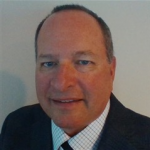 It has been my pleasure to know and work closely with Dr. Alinsod for over 15 years. In all those years I have never met anyone more dedicated to the education of his colleagues for the betterment of their patients. His courses and seminars have a commitment to detail that surpasses any that I have attended in over 25 years in the industry.
I would recommend his hands-on workshops to anyone wanting a comprehensive preceptorship in Aesthetic Vulvovaginal Surgery.
Best Regards,
Bill Bernstein
Regional Sales Director,
Ellman Products
** This is a personal testimonial and does not necessarily promote the policies and opinions of Cynosure and Hologic
---
STEVE KUSHNER, TULA MEDICAL
July 25, 2019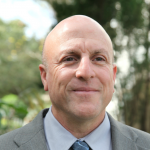 I have known Dr. Alinsod for several years but have been working with him closely for the last year or so. I have found him to be extremely knowledgeable, responsive, and willing to help in numerous ways utilizing his expertise with feminine health. He has been integral in bringing the most advanced science for improving women's health to doctors around the globe. What I find amazing is that so many people in the field travel from around the world to his office in California for training and instruction. Even more importantly, when I talk to the highly regarded individuals in the field that he has trained, what you are for struck with is the immense amount of respect that they have for Red and his knowledge and abilities. Consequently when a new technology for improving women's health becomes available, Dr. Alinsod has been and will continue to be the doctor of choice for helping to create awareness and ultimate usage of this technology both in the US and abroad.
Steve Kushner
334 East Lake Rd. #207
Palm Harbor, FL 34685
almformulas@gmail.com
---
TESTIMONIAL FROM PETER SINAIKO, M.D.
July 24, 2019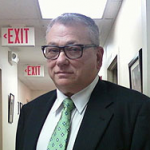 I have known Dr. Red Allinsod for more than ten years. He is an outstanding clinician and a leader in gynecology, gynecological reconstruction, and management of medical issues affecting females. He is a teacher and researcher without peer.
Personally, I have worked with Dr. Allinsod in the development and testing of a topical non-pharmacological agent that shows great promise in the management of female sexual dysfunction and atrophic vaginitis. With Dr. Allinsod's leadership and input the development of a topical, non-pharmacological agent is rapidly coming to fruition. The advantages are multiple namely in avoiding oral or injection of potentially harmful agents and the avoidance of need for use of estrogen and/or Progesterone to accomplish restoration of sexual pleasure and vaginal rehabilitation to it's recipients. It has been demonstrated by Dr. Allinsod's clinical research. It goes without saying that this product's development would have been severely hampered without Dr. Allinsod's input.
Peter Sinaiko, M.D.
Urology Care Alliance
3131 Princeton Pike
Building 4, Suite 212
Lawrenceville, NJ, 08648
Web: http://www.urologycarealliance.com/
---
NOVASYS MEDICAL
"I have had the distinct pleasure of working closely with Dr. Red Alinsod since 2003. In addition to being an outstanding physician and surgeon, his passion and creativity for developing products to help his patients is unparalleled. Dr. Alinsod had the courage and foresight to adopt Urogynecology as his primary focus well before it became the mainstream specialty it is today. His extensive experience with all of the options available for his patients gives him the ability to tailor treatment to each patient for the best possible outcome. If he can't get exactly what he needs, he designs the right product and pursues medical companies to build it! Dr. Alinsod is truly a pioneer in his field, loves what he does, and provides a tremendous service to his patients."

Perry Needham
Vice President, Sales
Novasys Medical

---
MONARCH MEDICAL PRODUCTS
"It has been an honor to be working directly with Dr. Alinsod and his phenomenal staff for the past few years. From his extensive expertise in pelvic and vaginal surgery to his passion for each patient's needs; he is an all-around, exceptional physician and surgeon. Beyond Dr. Alinsod's surgical expertise, he is a leading innovator of break-thru surgical product designs in his field. He is highly sought after by the medical device industry for his out-of-the-box thinking and practical application of current technologies in his quest for superior patient care and outcomes."

Andre Keeve
President
Monarch Medical Products

---
ADVANCED INFUSION, INC.
"In early 2009, we had the pleasure of meeting with Dr. Alinsod to discuss his innovative ideas in dealing with his patient's post surgical pain. His creative mind, his desire to give his patients the best surgical and post surgical outcome has become a perfect fit."

Bill Eckard
VP Sales
Advanced Infusion, Inc.