The most comprehensive Aesthetic Gynecology video resource and training.
100's of professionally made videos of actual surgeries and detailed lectures outlining the procedures.  New videos are added regularly.
Why choose
GYNFLIX

?

Learn at your own pace.
You are able to view the videos at your own speed. You can take your time or binge watch the procedures and lectures.

Watch the videos anywhere in the world.
As long as you have internet access, your subscription is available to you 24-hours a day, and can be viewed on your desktop, laptop, or mobile device.

Great Customer Service
We are here to help, and it is our goal to make your learning experience great.
MODULES vs SUBSCRIPTION
There are three (3) ways to participate in GYNFLIX: Modules, Subscriptions, and Gold Fellows Program.
MODULES – are directed courses of study, based on a specific procedure. Within a module, there will be multiple videos, ordered in proper sequence for learning the specific technique/procedure. There are 18 surgical and non-surgical Modules available. At the end of the module, a Certificate of Completion is awarded. This is not a CME program. Below are the available modules: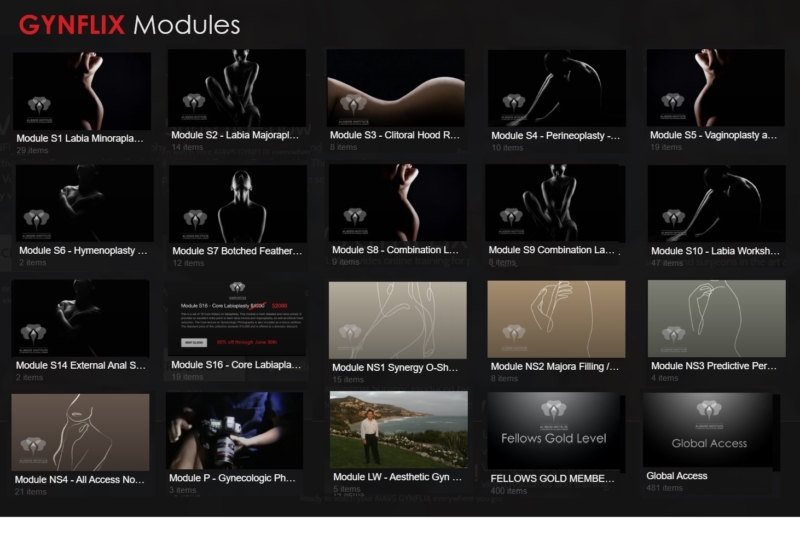 SUBSCRIPTIONS: The standard subscription gives you access all of videos on the site, with the exception of those videos that are specifically for the Gold Fellows membership.  The individual videos that are part of the Modules are also available, but are not placed in a consecutive order as they are in the Modules, and no Certificate of Completion is awarded. Subscription benefits include:
Access to all subscription training videos – new materials added regularly
Comprehensive Library of Professional / Medical Articles
Library of Recorded Webinars
Cosmetic Gynecology Monthly Newsletter
Member Forum – Discussions with other Member Physicians
Admission to New Live Zoom Meetings and Webinars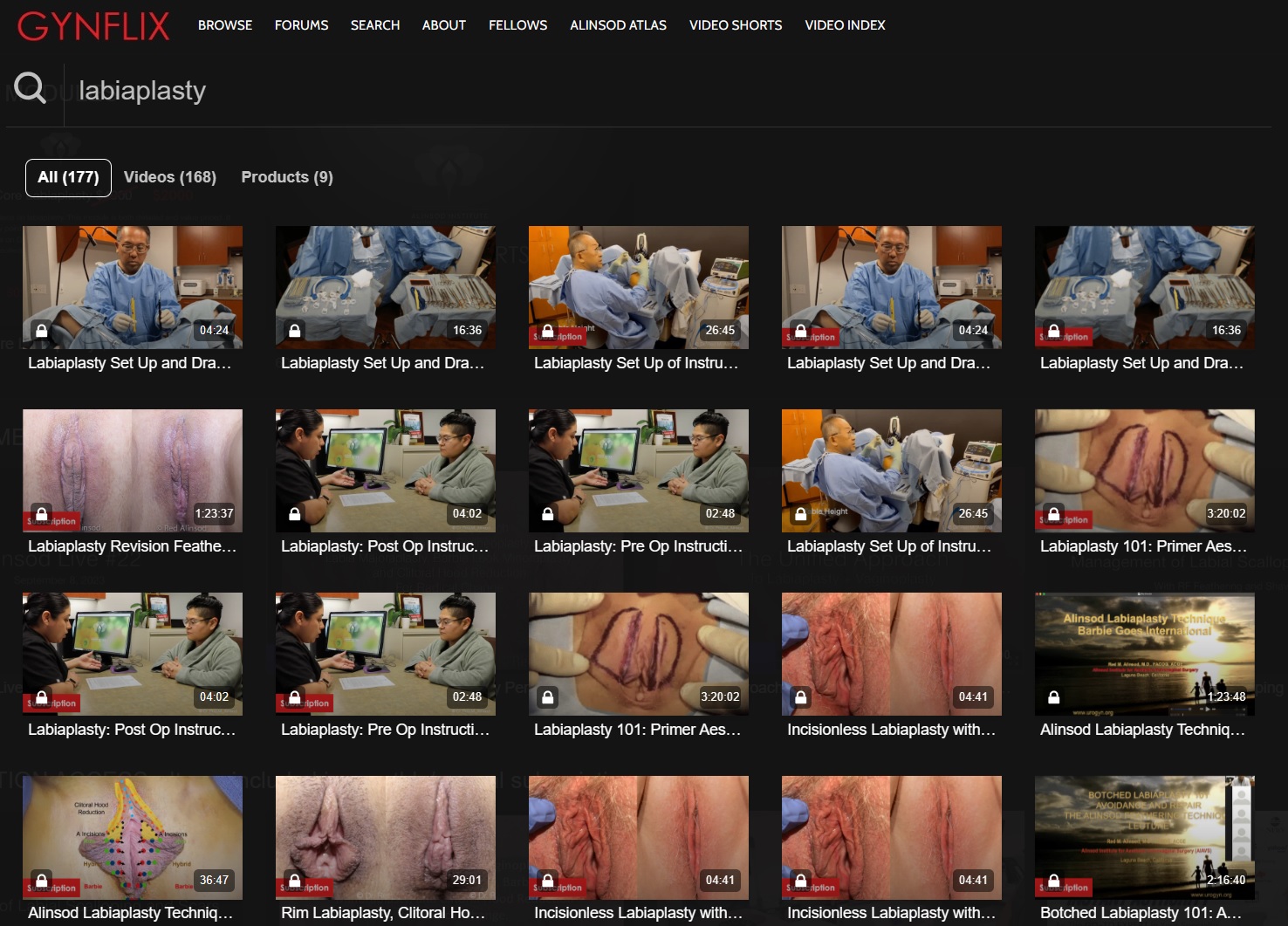 Renowned International Surgeons comment on
GYNFLIX: