The Lingo and Descriptions
Red M. Alinsod, MD
OVERVIEW and ILLUSTRATIONS
I would like to provide an overview of the procedures and treatments that fall under the arena of Aesthetic Vulvovaginal Surgery. I also think it will be helpful to provide graphics and illustrations, to better help the understanding, and visualization of the surgeries.
The Labia and its Parts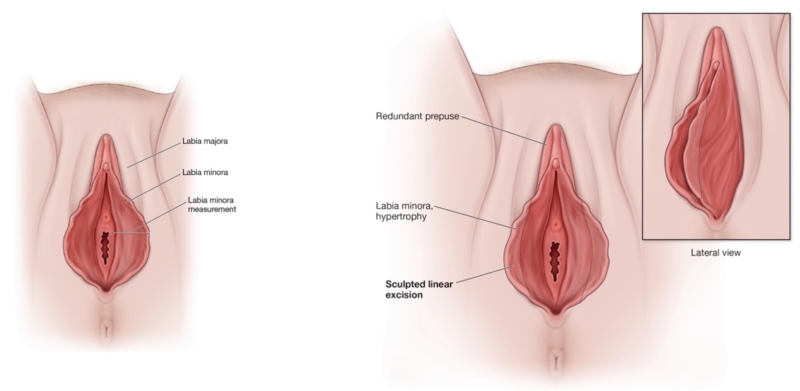 Cross Section Anatomy of the Internal Vagina
(Thank you to Dr. John Miklos and Dr. Robert Moore for the use of these illlustrations)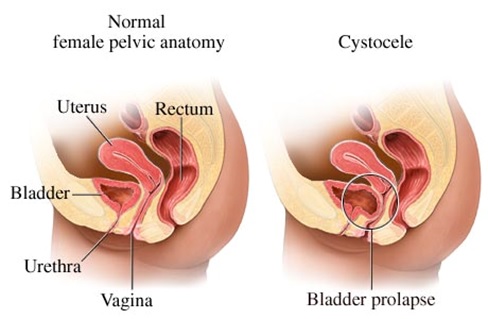 Cystocele or Fallen Bladder (Ceiling of the Vagina)
Urethrocele or Fallen Urethra
Rectocele or Fallen Rectum (Floor of the Vagina)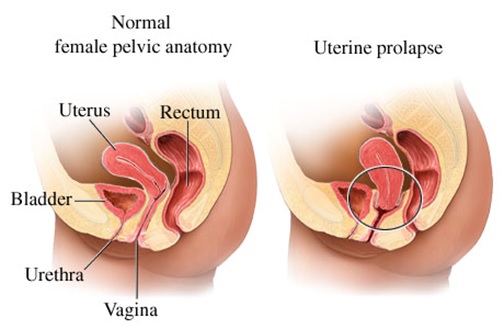 Uterine Prolapse or Fallen Uterus (the far wall or top of the Vagina as the Cervix and Uterus fall down)
FEMALE COSMETIC GENITAL SURGERY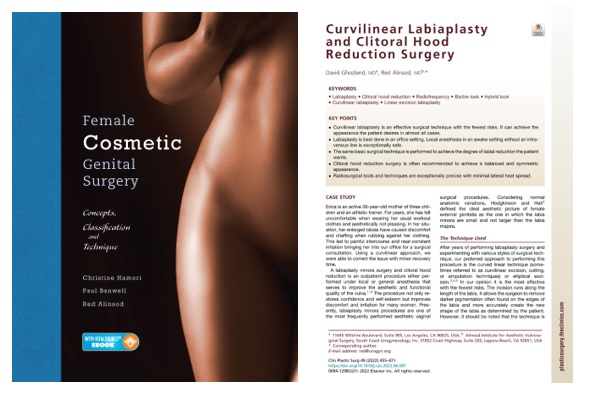 I helped develop and invent most of the procedures I do here in my office and Surgery Center over the past 30 plus years. Let me share with you my personal thoughts and insight on all of these. I have a book you can check out plus articles on the topics. These techniques and equipment used have become the standard worldwide with the help of my illustrious graduates and colleagues like Christine Hamori, John Miklos, Robert Moore, Marco Pelosi III, Neeraj Kohli, Troy Hailparn, Alexander Bader, Amr Seifeldin, Joao Brito Jaenisch, Sejal Ajmera, Suleyman Eserdag, Nabie Aherrera, and others. Very proud of my friends.